2023 Northwestern Polytechnical University Bachelor Degree
Created Date: 2022-11-14 15:11:04
2023 Northwestern Polytechnical University Bachelor Degree Program
About NPU
Located in the ancient capital city - Xi'an, Northwestern Polytechnical University (NPU), the powerhouse of western China, is entering a new phase of growth by taking opportunities to develop original and cutting-edge innovations. In recent years, NPU had set various records in China and produced many leading figures in all aspects of society and industries contributing to the world's science, technology, and social-economic developments.
The degree programs offered at NPU cover various disciplines in fundamental science, engineering, humanities, management, social sciences, and many more. The material science discipline at NPU ranks among the top 0.1% globally, and the chemistry, engineering, and computer science disciplines are also among the top 1% globally according to the latest ESI subject area ranking. With these distinctive strengths, NPU has built a solid foundation for providing world-class education in all disciplines.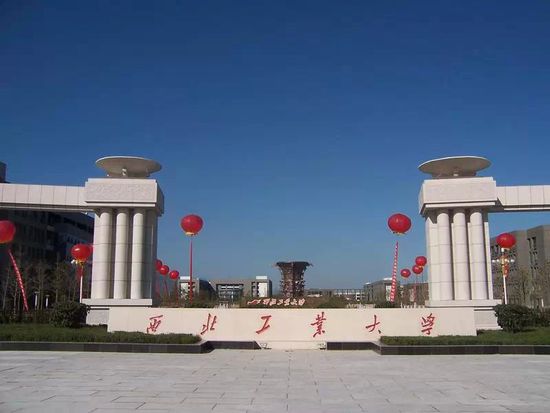 English Taught Bachelor Degree Program
Aerospace Engineering
Naval Architecture and Marine Engineering
Materials Science and Engineering
Mechanical Design & Manufacturing and Their Automation
Civil Engineering
Electronics and Information Engineering
Electrical Engineering and Automation
Computer Science and Technology
Business Administration
Biotechnology
English
Microelectronics Science and Engineering


Duration & Fees
Duration: 4 years
Tuition: CNY 22000/year
Accommodation: CNY 7200/year


Deadline
Autumn intake only:
From November 15th to June 15th 2023


Qualification
1.Good physical and mental health (no infectious diseases and no physical or mental diseases affecting normal study).
2.Applicants should hold a high school diploma and age 18-30.
3.Applicants should be competent in performing scientific research works and maintain a good academic grade level.
4.Language proficiency requirements.
5.The applicants shall be non-Chinese citizens with valid passports.

Application Materials
1.Clearly scanned copy of the personal information page on the valid passport in color.
2.Clearly scanned copy of the high school graduation certificate. A scanned copy of the pre-graduation certificate is required if the applicant has not yet earned the high school graduation certificate.
3.Scanned copy of the high school academic transcript for the entire high school period. If the applicant has not yet completed the high school study, the applicant should provide the transcript for all semesters up to the time of application.
4.Self-Introduction.
5.Proof of language proficiency.
6.Non-criminal record certificate issued within last 5 months.
7.Notarized copies of other awards or academic achievements.(if have)
8.Physical Examination Certificate base on the prescribed format which should be produced within the last 6 months.
9.Other supporting documents.


Scholarship
Middle Asia Scholarship
NPU President Scholarship
Xi'an Belt and Road Scholarship


Contacts
Website: www.elic.com.cn
Email: admission@elic.com.cn
WhatsApp&Tel: +86 18562608068


WeChat: +86 18562608068