2023 Beihang University Bachelor Degree Program
Created Date: 2022-11-11 16:16:52
2023 Beihang University Bachelor Degree Program
About Beihang
Beihang University, established in 1952, is the first university in China focusing on aeronautical and astronautical education and research, and one of the "Double First-Class" universities in China. In the 70 years since it founded, Beihang has become a top, World-renowned comprehensive, research-oriented university in China.
The university has a flourishing discipline and distinctive features, it covers 11 disciplines, including engineering, sciences, management, humanities, law, economics, philosophy, education, medicine, art and inter-discipline. It has obvious comparative advantages in aerospace, instruments, materials, software, control, computer, mechanics, transportation and other disciplines.
Beihang implements the "Global Campus Plan" to extend the Beihang campus to all corners of the world and let its students fully enjoy global high-quality educational resources.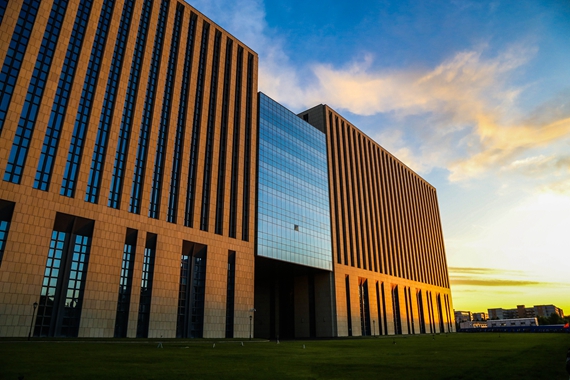 English Taught Bachelor Degree Program
Electronic Information Engineering
Flight Vehicle Design and Engineering
Mechanical Engineering
Civil Engineering
International Economics and Trade


Application Time
Autumn Intake Only
From November 1st to May 30th 2023


Duration & Fees
Duration: 4 years
Tuition: CNY 30000/year
Accommodation: CNY 750/month
Qualification
1.Applicants must be non-Chinese citizens with a valid passport, meet the conditions set by the Document No. 12 (2020) of Ministry of Education of the PRC.
2.Applicants must in good physical and mental health, with proper moral conduct, friendly to China,between the ages of 18 and 22, and have attained a senior high school diploma.
3.Applicants whose native language is not English should submit the results of TOEFL, IELTS, or English Proficiency Certificate.


Application Materials
1.Copy of the page with personal information in the passport (ordinary passport).
2.Highest education diploma (notarized photocopy or original one) or Certificate of expected graduation date from the high school studying currently.
3.The transcripts that covers all subjects in high school (original one or notarized photocopy).
4.Photocopy of foreigner physical examination form.
5.English proficiency certificate.
6.Bank statement .
7.Birth certificate and documentation of the nationality of the applicant's parents at the time of birth, including the proof of permanent resident abroad.
8.Non-criminal record report.
9. An integrity commitment letter to ensure the authenticity of all the application materials you provide.
10.Other documents required by Beihang University.


Scholarship
Chinese Government Scholarship
Beijing Government Scholarship
Beihang University Self-Supported Foreign Students Scholarship for Freshmen Students


Contacts
Website: www.elic.com.cn
Email: admission@elic.com.cn
WhatsApp&Tel: +86 18562608068
WeChat: +86 18562608068