ELIC Instruction for Entrying China
Created Date: 2022-09-08 14:34:36
Embassy Statement
From the date of the issuance of this notice, long-term (study duration over 180 days) overseas students who are going to China for academic education can submit their X1 visa applications.
Procedure
01 Admission
Contact ELIC to process application, get original admission letter and visa form from ELIC.
02 Visa Application
Apply X1 visa in Chinese embassy.

Required Documents:
(1) Visa application form and confirmation page;
(2) Passport with at least six month of remaining validity and blank visa pages, and a photocopy of the information page of the passport;
(3) Visa Application for Study in China (JW201 / JW202 Form), Letter of Admission (For new students) / Consent Letter for School Return (For enrolled students) (original and copy);
(4) Physical examination form, Certificate of COVID-19 vaccination (original and copy);
(5) No criminal record certificate legalized by the Chinese Embassy or Consulate-General (original and copy);
(6) Birth certificate (original and copy);
(7) Letter of sponsorship and bank statement for the last six months.
Book your flight ticket to China. There is no limitation on the route or times of transfer of the flight.
Passengers departing are required to take two Covid-19 nucleic acid tests in two different Covid-19 testing institutions with two different reagents before boarding.
The first nucleic acid test is required to be taken within 48 hours before departure. The second test should be taken within 24 hours before boarding, with a 24-hour interval after the first test. 
Submit the Health Code application on the link offered by the embassy, upload soft copies of the following materials:
(1) All nucleic acid test results; 
(2) Passport data page;
(3) Chinese VISA page; 
(4) Travel itinerary to China; 
(5) Photos of the applicant being collected the specimen;
(6) Personal Health Monitoring Form, which is only for passengers with a Covid-19 infection record or positive result of nucleic acid test.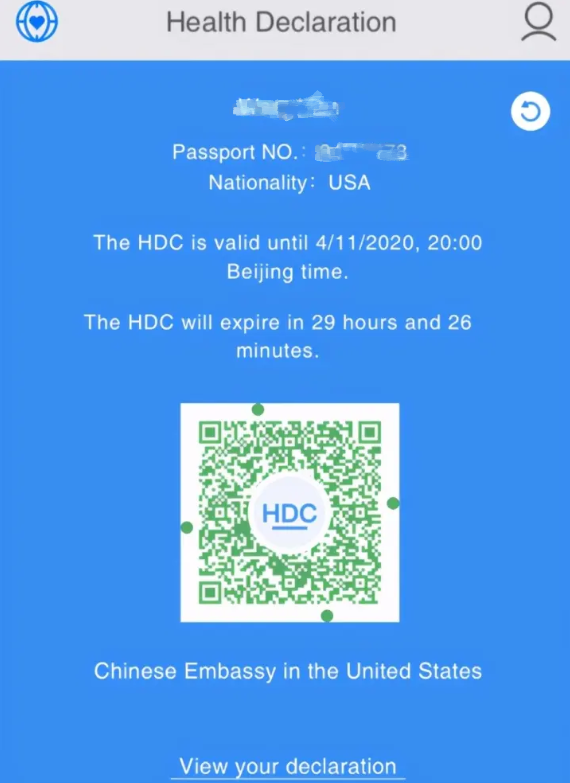 06 Custom Code
Apply Custom Code through Custom Pocket Declaration App.
Before abroad, airlines and custom will check students' Health Code, Custom Code and nucleic acid test result, students fly to China.
7 days centralized isolation quarantine after entrance in the random assigned location.

3 more days of home health monitoring ( international students will be in university or continue in the centralized quarantine hotel).

Required days campus quarantine in the school.







Website: www.elic.com.cn

Email: admission@elic.com.cn
WhatsApp:+86 18562608068
WeChat:+86 18562608068