Some new ADMISSION Notices from universities to ELIC (14)
Created Date: 2022-08-04 10:58:33
Hello dear students!!ELIC received some admission notices from several universities!!! Come and check it out!
Southwestern University Of Finance And Economics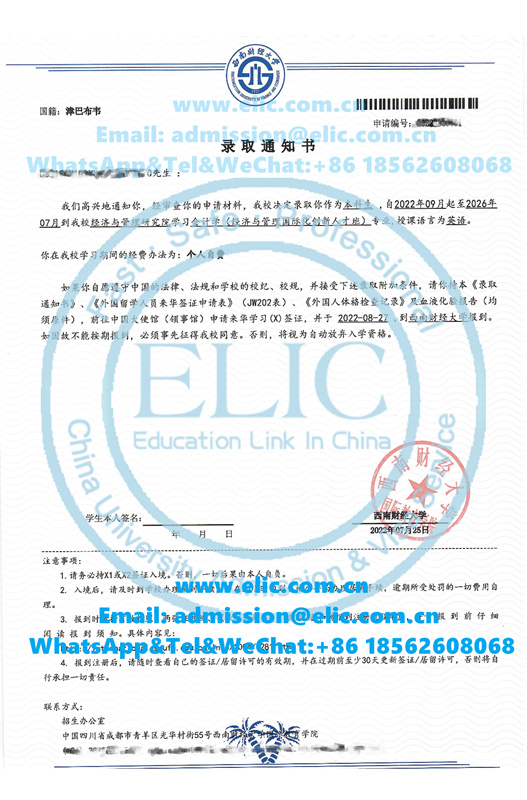 ELIC helped our Zimbabwean student to get admission of bachelor program of accounting! Congratulations! Southwestern University Of Finance And Economics is located in Chengdu, one of the most popular city in China. SWUFE is specialized in business and economics, as well as one of the 211 project unviersities, making it top 100 in China.

Dalian Medical University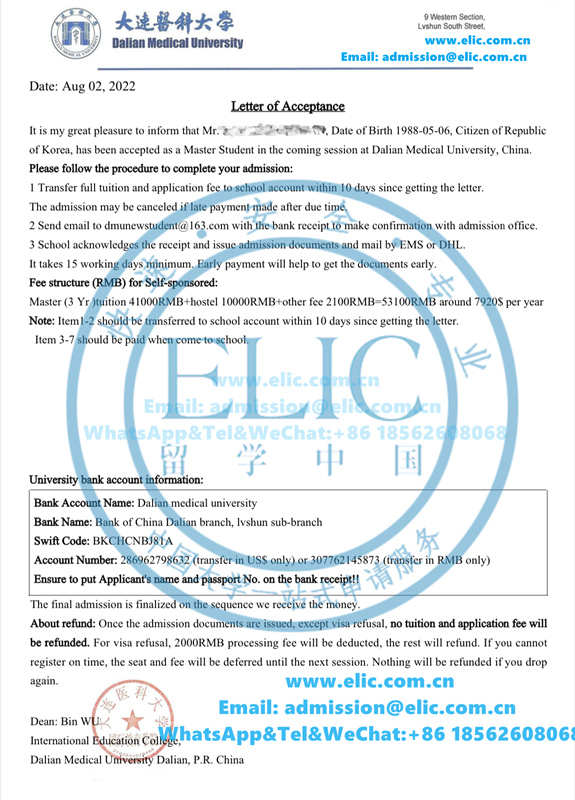 Dalian Medical University offer admission of master degree program to ELIC student from Korea! Founded in 1947, Dalian Medical University now has been a medical university. Dalian Medical University has 1 national key discipline, 15 provincial key disciplines, 4 Liaoning provincial university first-class characteristic discipline, 4 first level discipline doctorate degree authorization units, 9 first level discipline master's degree authorization units, 4 centers for post-doctoral studies, 1 innovation team of the Ministry of Education, 9 innovation teams of Liaoning institute of higher education, 7 national key clinical specialties and 23 undergraduate majors. Clinical medicine of our school has been ranked top 1% of ESI global institutional rankings for years.

Beijing Institute of Technology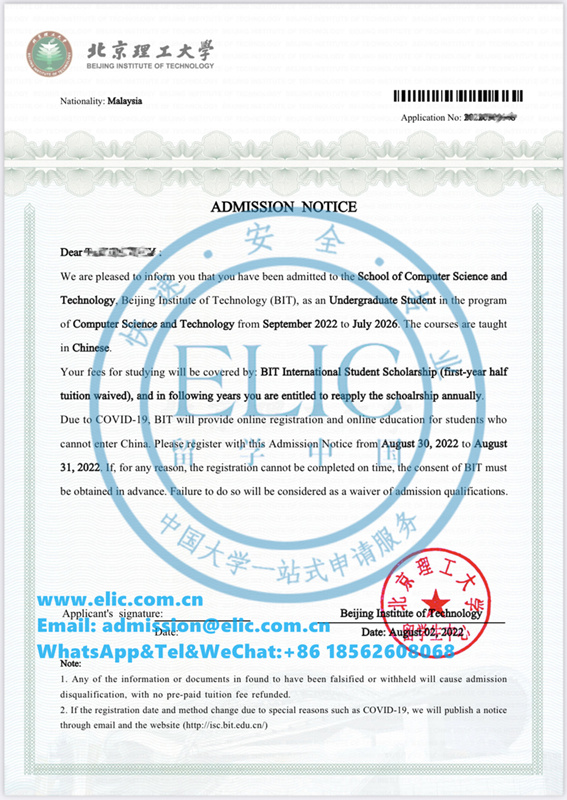 Another Malaysian student applied Beijing Institute of Technology through ELIC Study in China, and got admission of bachelor program along with
50% Tuition Off Scholarship

.

BIT is part of 985 project universities, and top 30 university in China. There is extrame good education level especially in engineering.









www.elic.com.cn
admission@elic.com.cn
WhatsApp&Tel:+86 18562608068

WeChat:+86 18562608068