ADMISSION Notcies and VISA Forms for ELIC students~ (10)
Created Date: 2022-08-02 11:25:46
Come on! Let's check new admission documents for ELIC students!
Shanghai Jiaoting University
Master of Journalism and Communication
ELIC received original admission notices and visa forms. Shanghai Jiaotong University is top 5 university in China. Top 50 worldwide in QS ranking.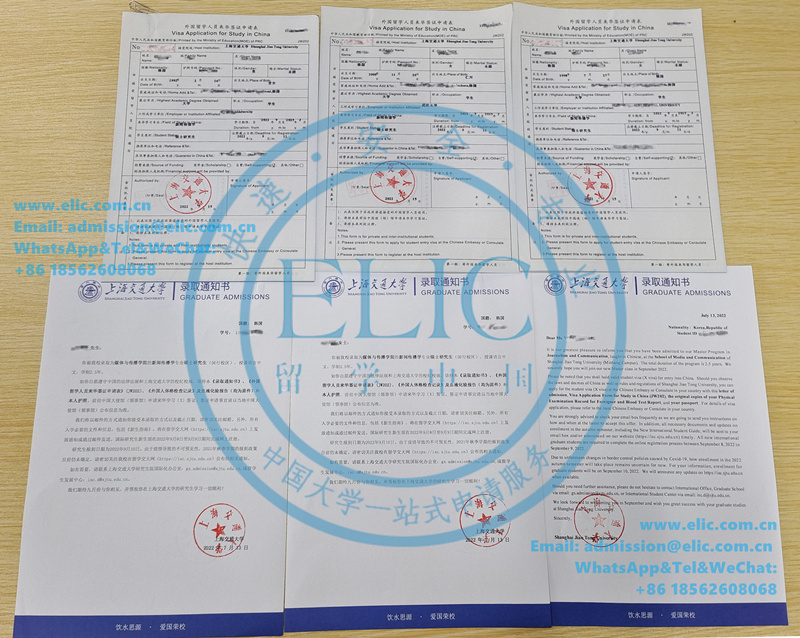 Three Korean students' English version of admission notices.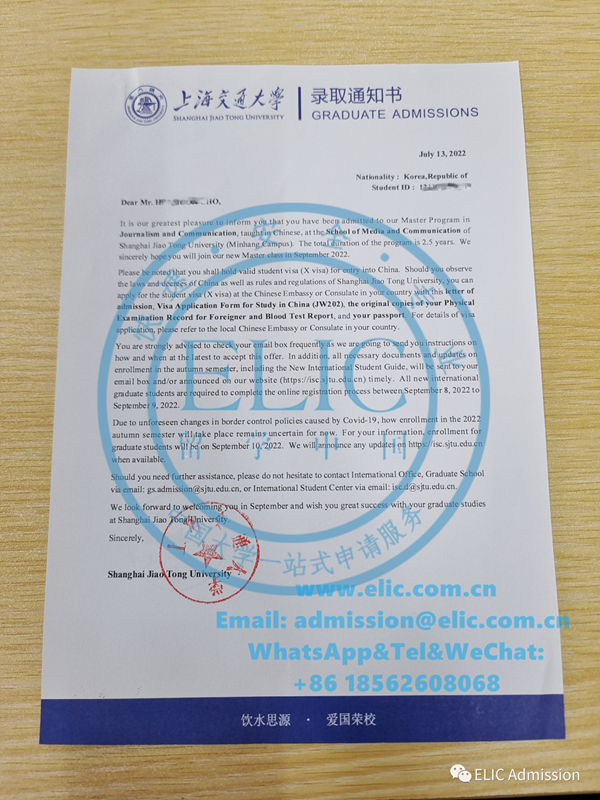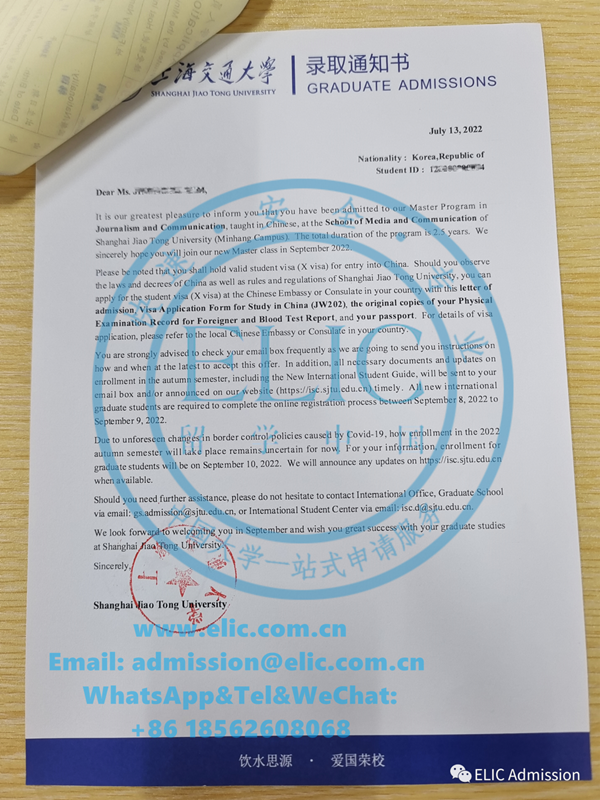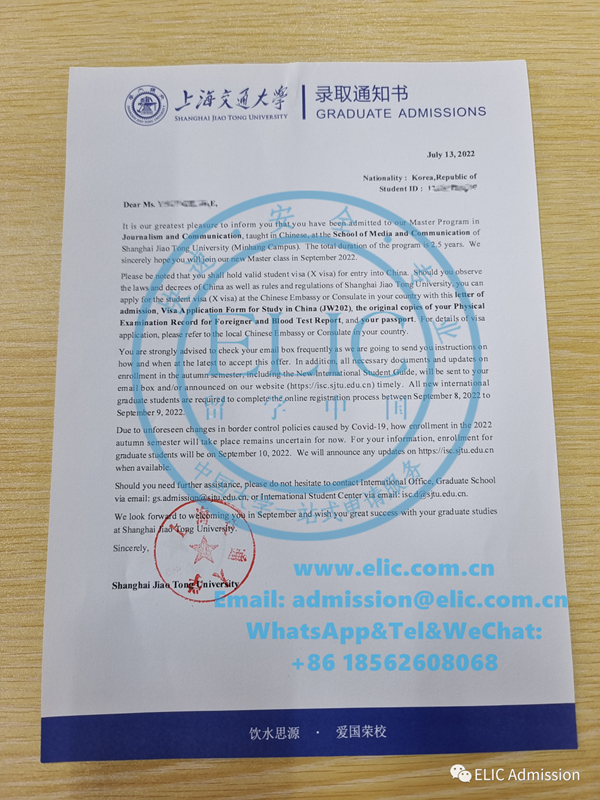 University of International Business and Economics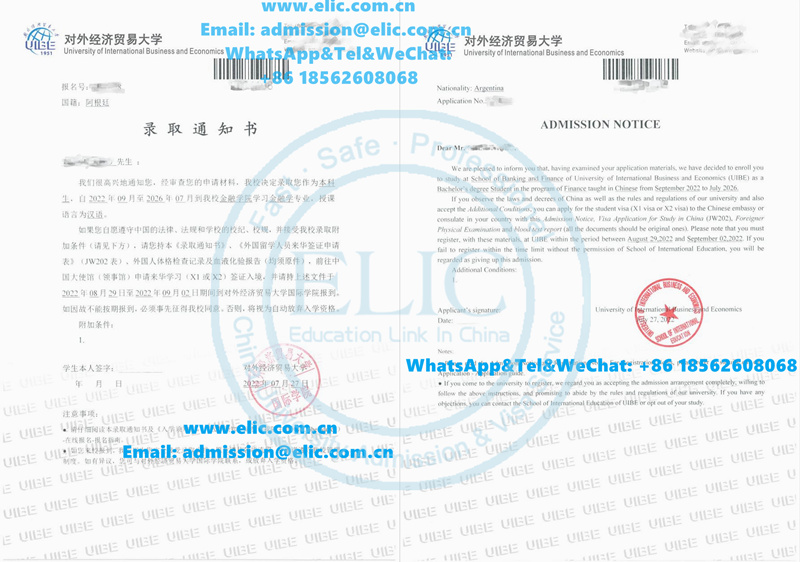 Argentinean student got admission from University of International Business and Economics under the help of ELIC! Congratulation! Located in Beijing, UIBE is the member of the 211 project universities as top 100 in China, specialized in business and economics.
Bachelor of Design
Congratulation to our ELIC student from Korea who got admission from Shenzhen University. Based in the Special Economic Zone as well as one of the most developed city in China, SZU is committed to excellence in teaching, research and social service.
Website: www.elic.com.cn
Email: admission@elic.com.cn


WhatsApp&Tel: +86 18562608068


WeChat: +86 18562608068