2022 Guangdong University of Foreign Studies
Created Date: 2022-06-22 14:54:03
2022 Guangdong University of Foreign Studies
Undergraduate and Postgraduate Program

About GDUFS
Guangdong University of Foreign Studies (GDUFS) is a major internationalized university in South China for its global-minded faculty and students, as well as its research on international languages, literature, culture, trade and strategic studies. The University serves 20,126 full-time undergraduate students, 4,716 graduate students and over 12,000 international and continuing-education students.
Dating back to 1965 when the Guangzhou Institute of Foreign Languages was established and 1980 when the Guangzhou Institute of Foreign Trade was founded, the University took its present form with the merging of the two in 1995, when the Guangdong College of Finance and Economics was incorporated into the university in 2008. The University is located in Guangzhou, a city known for its long history and prosperous economy. The University has four campuses with a total of 2188 employees, GDUFS has a faculty of 1378 members, 54.64% of whom are full or associate professors.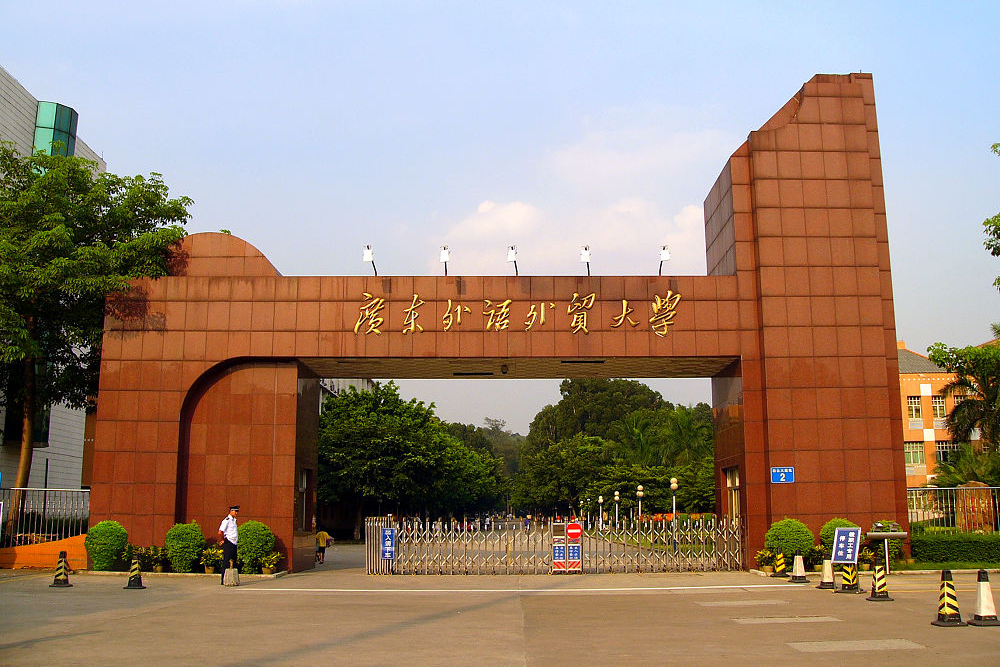 English
T
aught
Undergraduate P
rogram
International Business
Chinese Business Culture

English Taught Postgraduate Program
MBA

Duration & Fees
Undergraduate tuition CNY 33500/year, duration 4 years
MBA tuition CNY 168000 in total, duration 2 years

Application Time
Autumn Intake Only:
From April 1st to June 30th, every year

Qualification
1.Applicants shall be non-Chinese citizens with a valid passport, in good physical and mental health, abide by the laws and regulations of China.
2.Undergraduate applicant should hold a high school diploma, postgraduate applicant should hold a bachelor's degree.
3.English-taught programs applicants need to submit English proficiency certificate TOEFL or IELTS (English native speakers are exempted).


Application Materials
1.Scan of original highest education diploma or original notarized diploma in English or Chinese. Scan of pre-graduation certificate is required if the applicants have not gained certificate.
2.Scan of notarized copy of transcripts in English or Chinese.
3.Photocopy of passport within the validity period.
4.English language proficiency, IELTS 5.5 and above or TOEFL 70 and above.
5.Physical examination record for foreigners.
6.Two recommendation letters by professors or associate professors in Chinese or English for postgraduate applicant.
7.Personal statement or study plan for postgraduate applicant.
8.Non criminal record certificate.
9.Other supporting documents required by the university.


Scholarship
1.Chinese Government Scholarship
2.Guangdong Government Outstanding Foreign Student Scholarship
3.GDUFS Scholarship


Contacts
Website: www.elic.com.cn
Email: admission@elic.com.cn
WhatsApp&Tel: +86 18562608068


WeChat: +86 18562608068