2022 Guangdong University of Technology Undergraduate
Created Date: 2022-01-14 13:48:20
Guangdong University of Technology
2022 Admission Undergraduate Program
About GDUT
Guangdong University of Technology, founded in 1958, is a multidisciplinary university specialized in engineering education. It also offers a wide range of educational programs in science, technology, management, economics, humanities, liberal arts and law.
Guangdong University of Technology is located in Guangzhou, a famous and prosperous city in southern China. At present, our university has a total of 20 schools, 4 public course teaching centers, and 6 postdoctoral mobile stations. There are more than 2,000 full-time teachers, including about 400 professors and 700 associate professors. The strong faculty system provides a powerful talent support for the rapid development of GDUT. Five disciplines have entered the top 1% of the ESI global discipline rankings. There are more than 44,000 full-time students, including over 36,000 undergraduates and 7,000 postgraduates.
GDUT is committed to quality teaching and learning and nurtures students' development within a caring environment. The goal of talent cultivation is to nurture students into developing both practical skills and moral integrity. Student education is focused on applied and innovative learning to ensure that graduates are work-ready, innovative and equipped to succeed in their chosen career path. Now, standing at a new starting point, GDUT strives to become one of the best universities in China and help you to succeed in your future career.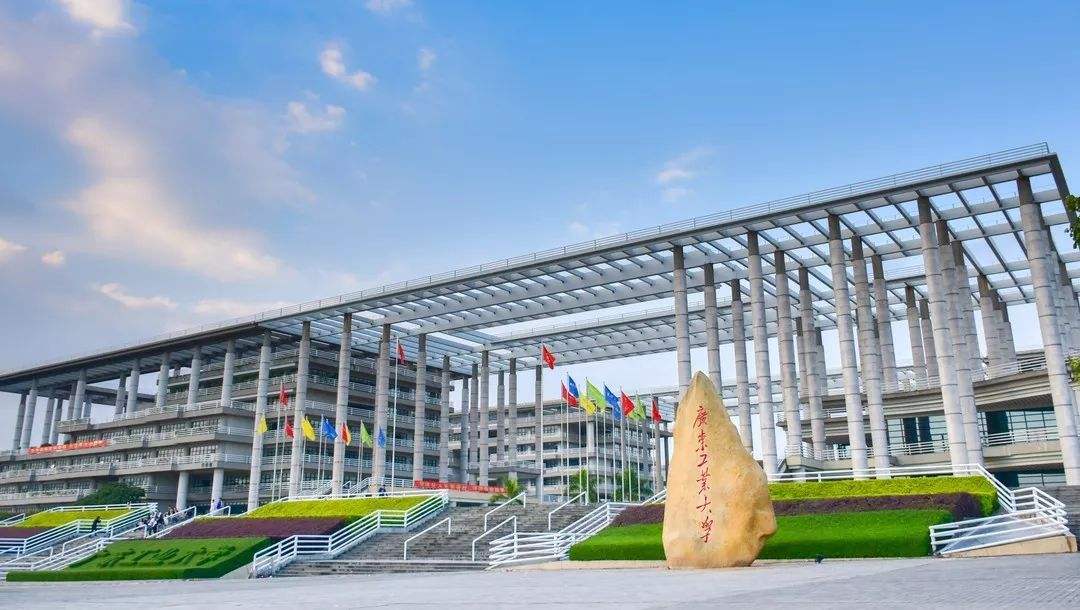 English Taught Undergraduate Program
Mechanical Design, Manufacture and Automation
Electrical Engineering and Automation
Automation
Chemical Engineering and Technology
Civil Engineering
Business Administration
Computer Science and Technology
Material Forming and Control Engineering
Environmental Engineering
Architecture
International Economy and Trade


Duration & Fees
Duration 4 years
Tuition CNY 22000/year
Accommodation CNY 4000-16000/year

Application Time
Autumn Intake Only:
From January to July 15th, 2022

Qualification
1.Applicants should be healthy and well-behaved, and have a foreign citizenship and an educational background equivalent to that of the Chinese high school diploma. Applicants should abide by the laws and decrees of the Chinese government and related rules of universit.
2.Applicants should have good academic records and provide required documents.
3.Applicants should be 18 or above. The applicants under the age of 18 shall provide certified documents of designation signed by their entrusted legal guardians in China.
4.For non-native English speakers who apply for English-taught programs, they should provide a score report of English Proficiency test (TOEFL 80+ / IELTS 5.5+).

Application Materials
1.Photocopy of passport (photo page and China visa page).
2.High school transcripts (original/notarized copy in English or Chinese).
3.Transcripts of national/regional official high school graduation examination (original/notarized copy in English or Chinese version).
4.Language proficiency certificate.
5.Physical examination form.
6.Certificate of non-criminal record.
7.Other supporting materials required by university.

Scholarship
1. Guangdong Government Outstanding International Student Scholarship
2. GDUT Scholarship for International Students

Contacts
Website: www.elic.com.cn
Email: admission@elic.com.cn
WhatsApp&Tel: +86 18562608068


WeChat: +86 18562608068