2022 University of Science and Technology Beijing
Created Date: 2021-11-22 13:43:59
University of Science and Technology Beijing
2022 Admission Undergraduate and Postgraduate Program
About USTB
University of Science and Technology Beijing was founded in 1952 and has developed into one of the most influential key national universities in China. It main focus is on engineering, while maintaining a balanced program consisting of science, management, humanities economics and law.
USTB is part of the 211 project, which is designed to develop a hundred first rate universities in the 21st century. In 2006, USTB was selected as the "Platform for National Advanced Disciplines Innovation" program. In 2014, the "collaborative innovation center of steel technology", led by USTB and Northeastern University, was chosen to be part of the national "2011 Plan". In 2017, USTB was selected as one of universities and colleges for the "Double-First Class" initiative, which aims to ultimately build a number of world class universities and disciplines.
University of Science and Technology Beijing engages in a number of international cooperative partnerships and initiatives to provide its students and scholars opportunities to expand their horizons. As the first Chinese university to establish a formal partnership with a foreign university in 1979, USTB continues to innovate in expanding its global network and opening new programs to better serve its community.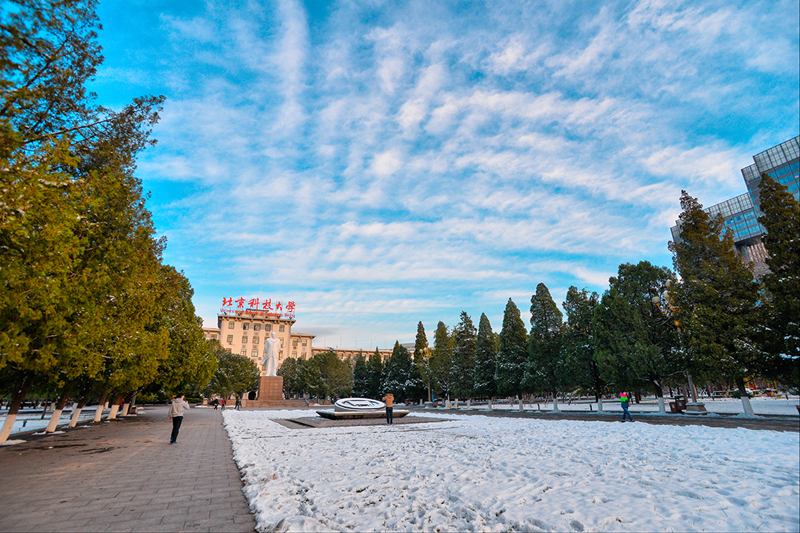 English
T
aught
Undergraduate P
rogram
Environmental Engineering


English Taught Postgraduate Program
Safety Science and Engineering
Environmental Science and Engineering
Information and Communications Engineering
Enterprise Management
Management Science and Engineering
International Trade
Public Administration (field of Educational Economics and Administration)


Duration & Fees
Bachelor of Environmental Engineering duration 4 years, tuition CNY 23300/year
Master programs duration 2-3 years, tuition CNY 37600/year
Accommodation: CNY 750-1500/month

Application Time
Autumn Intake Only:
December 15th to June 15th every year
Qualification
1.Non-Chinese citizen with a valid foreign passport and in good health.
2.High school diploma or higher educational background with good grades, age 18-35 if pursuing the bachelor's degree;
3.Bachelor's degree or higher qualification with good grades, age 18-40 if pursuing the master's degree.


Application Materials
1.The Photocopy of Passport (photo page and China visa page).
2.High school diploma and transcript if pursuing the bachelor's degree (original or notarized version, in notarized Chinese or English translation).
3.University bachelor degree certificate and transcripts if pursuing the master's degree (original or notarized version, in notarized Chinese or English translation).
4.Authorized Copy of language proficiency, undergraduate program applicants TOEFL 70 / IELTS 5.5 and postgraduate program applicants TOEFL 80 / IELTS 6, for those applicants whose mother tongue or official language is not English.
5.Physical Examination Report (within in 6 months).
6.Non-criminal Record.
7.Financial Guarantee.
8.Two recommendation letters for postgraduate program applicants.
9.Personal statement over 800 words for postgraduate program applicants.

Scholarship
1.USTB Chancellor Scholarship
2.Beijing Government Scholarship


Contacts
Website: www.elic.com.cn
Email: admission@elic.com.cn
WhatsApp&Tel: +86 18562608068


WeChat: +86 18562608068