Shenyang Aerospace University Graduation Ceremony Concluded
Created Date: 2017-07-26 16:42:06
This year SAU had 236 international students who graduated from 38 countries worldwide. We had postgraduates, undergraduates, Chinese language and foundation students. The library hall was filled with cheerful and delightful people in a lively atmosphere. The ceremony started with a farewell speech by Professor Wang Qi. "China is unveiling an amazing picture scroll to show its innovation and international cooperation. Belt and Road Initiative brings great opportunity for all students to enhance global development", said Professor Wang.
Parents also graced this occasion and made it a treasurable and a successful day to memorize this big day for their children in their respective fields on such a milestone achievement. This happened simultaneously as the Professor Chen Baodong turned the student's tassel from left to the right acknowledging that now the capped were eligible and now qualify for the elite industry. As each moment and second passed the atmosphere was filled with screams, camera flashes and smiles and handshakes.
The student union president made a speech to appreciate gratitude to mother school and encourage all graduates to pursue their dreams.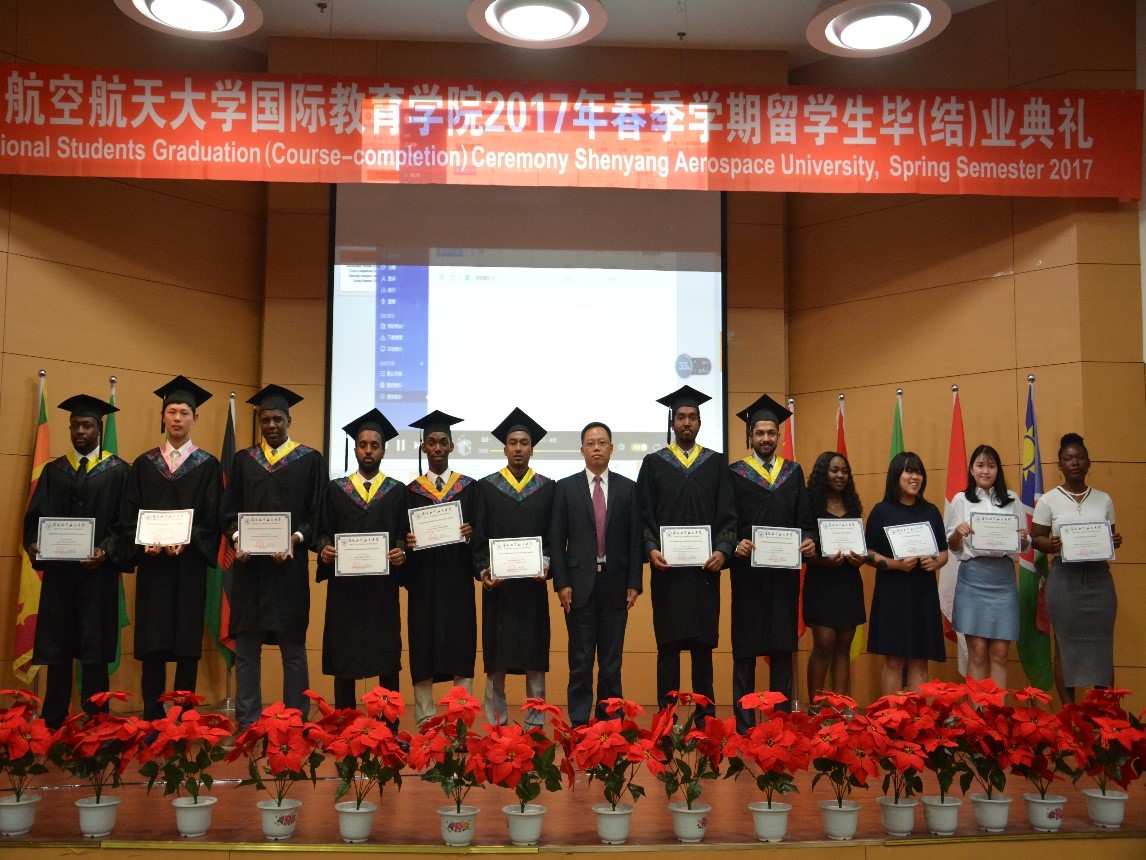 (Prof. Chen Baodong conferring degree to graduate)
(Outstanding students)