Chinese Language Programs
| | |
| --- | --- |
| Starting Date | September 2022 |
| Degree Awarded | Non Degree |
| Tuition Fee: | 10000 RMB/year |
| Language | English |
| Duration of Study | 1 Semester |
| Application Fee | 300 USD |
Course Introduction
As a key university in China, Beijing Institute of Technology (BIT) is located in the metropolitan city of Beijing which boasts of both a long history and modern features. As the birthplace of mandarin, Beijing is a marvelous place to learn Chinese, and BIT is an exceptional destination. Equipped with excellent teaching facilities and a beautiful school environment, BIT provides the perfect opportunity for international students to get in touch with the traditional culture and history of China and brings them nearer to places of interest and natural scenic beauty.
There are three levels (Basic, Intermediate, Senior) of courses with qualified class arrangements designed for all sorts of learners, including Chinese language students, preparatory undergraduates, and high-level degree students.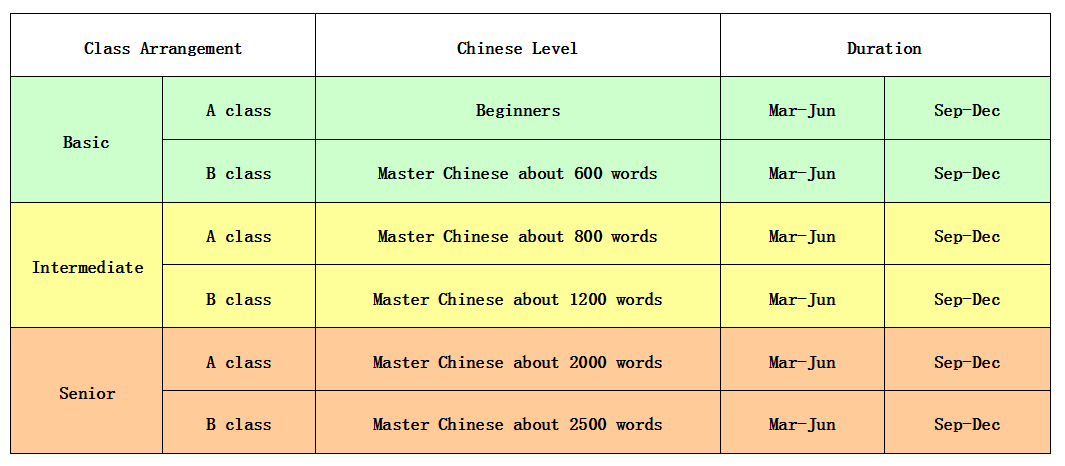 Class size is limited to 20 students. Courses are scientifically arranged, including not only compulsory courses of Comprehensive Chinese, Chinese listening, speaking, and reading, but also distinguished ones such as Words and Pronunciation Training, Chinese Culture, Chinese Idioms and Set Phrases, Overall of Modern China, Chinese Science and Technology, Newspaper and Periodical Reading, Advanced Writing and others. Furthermore, BIT invites many experts to give free lectures on HSK, Tai Chi, calligraphy, and culture. Through intensive instruction and repeated practice, students can improve their overall linguistic ability.
To enhance the effectiveness of classroom instruction, we also organize many interesting activities for student to practice their Chinese language skills. Field trips may include visiting the Great Wall, Summer Palace, Xiangshan, Beijing Capital Museum, Yuyuantan Park, China National Museum, Beihai Park, 798 Beijing Art Zone, and other places of interest. Free lectures are given about calligraphy, Chinese traditional painting, paper cutting, photography, Chinese music appreciation, and Chinese classical movie appreciation. Culture and sports competitions may include badminton, volleyball, oral Chinese, singing, photography, writing, long distance walking, and an international culture festival. Such events offer students' chances to exhibit their current language ability. They also greatly arouse their enthusiasm to more fully learn the Chinese language and culture.
Students who finished planned courses with eligible academic records in BIT will be issued a Beijing Institute of Technology graduation certificate.